Who We Are?
Singleton Group was founded in 2006 by a group of industry experts with over 25 years of design and manufacturing experience in the consumer electronics, automotive, appliances and other hardware fields. Singleton group has experienced exponential growth over the past 10 years and has become a premier advanced material solution provider. At Singleton Group, we are committed to developing, manufacturing, and marketing highly engineered materials and related services for global customers across a wide range of markets, such as consumer electronics, appliances, aerospace, high-speed train, new energy, automotive, military, medical industries, etc. We differentiate ourselves in these markets with a strong global base of manufacturing operations and service capabilities, a broad array of high-performance products, and specialized material engineering expertise.
Our Values
Integrity – We value our relationship with customers and the need to protect their confidentiality. In addition, we are fully committed to ethical business conduct at all levels.
Expertise - We are focused on helping you engineer your success with our wide spectrum of material offerings. Our Engineering capabilities enable us to offer a tailored solution to our customers.
Innovation - Innovation resides in our genetic makeup. We invest in innovative solutions and share the benefits with our customers.
Speed - We know the importance of using our global operational support to ensure our customers receive their products quickly and correctly the first time.

What we offer:
Broad range of technical capabilities & core offerings
Customizable engineered materials
Application experts
Solutions that enable our customers to win
...
Discover What's Possible in Singleton Group!
Road Map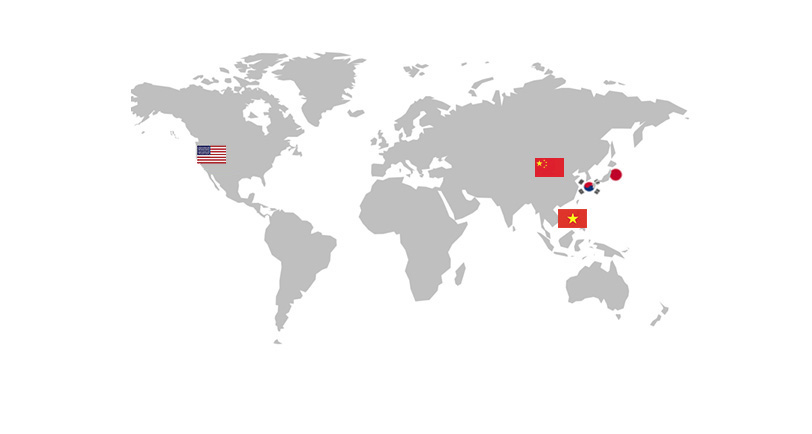 Design Center
Gyeonggi-do, Korea
Suzhou, China
Changzhou, China
Factories
Suzhou, China
Changzhou, China(2 sites)
Hubei, China
Global Sales Offices
Chengdu, China
Shenzhen, China
Xiamen, China
Suzhou, China
Taipei, China
Santa Clara, CA
Yokohama, Japan
Suwon-si, Korea